How to Buy Good Used Printing Equipment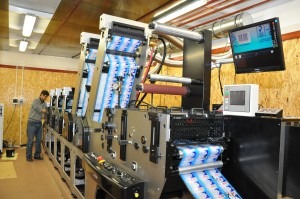 We all know the fact that there are many risks when it comes to buying something that's used. No matter how good it looks or how much we would like to convince ourselves that it's really not that big a difference, it's almost always better to buy new equipment. This is especially true when it comes to buying used printing equipment.
However, there are many situations in which buying used printing machines and repairing them is much cheaper than getting new ones, and more profitable in the long run. Of course, the main thing that we like when it comes to buying new things is that they usually have a warranty. For better or for worse, having a warranty isn't necessarily all that good, since all it does is assure us that if the machine breaks down, it will be fixed.
What happens if we really need that new printing machine, in order to keep our business alive, and it so happens that it breaks only after a short period of use? What happens is that we have to wait a lot of time for it to get fixed, time in which we are liable to losing a lot of money. The fact is that some of the criteria that is applied to buying good used printing equipment should also be applied when buying new one.
One of the decisive factors that we need to consider when buying printing equipment is the brand that produced it. Why is this so important? Well, it's pretty obvious that some brands produce better products than others, and while this is very important in itself, what we'll need to do is find a brand that is represented by a local service center. This way, we'll know that, if something goes wrong with our equipment, the time it takes for it to be fixed will be shorter.
Another thing to keep in mind is how far away is the place from which we're buying our used printing equipment. Even though we might think that it's just the cost of the transportation that we should be worried about when it comes to where we buy something from, the fact is that transporting printing equipment is not easy.
Most modern printing equipment is actually quite sensitive to shocks, because electrical connections tend to crystallize over time, and any shock that comes from transport can cause these connections to break. A good way to minimize the risk is to use transport trucks that have air ride shock absorbers. Of course, it's highly recommended to purchase an insurance that will cover everything from disassembly and reassembly to loading and transportation.

It's always recommended to ask for a test before making a purchase. Going to see with our own eyes that the equipment works is mandatory, as it will allow us to fully assess its condition. You can find out more about what it takes to buy good printing equipment at www.allforprintmarket.com, while browsing some of the best offers available on the market today.

Read more news :

1. 3D printer player ExOne sees revenue shortfall
2. Next-Level 3D Printing With Metal
3. Industrial Inspection: Line-scan-based vision system tackles color print inspection
4. Is this the best 3D printer ever? Machine creates an exact replica of your face made from CHOCOLATE
5. Your food's in the printer… the machine that lets you create and eat your meal from freshly squeezed syringes
Random Posts: